Full Service Dumpster
Rentals And Junk
Removal Seattle And Redmond's Most Reliable Dumpster Rental
And Junk Removal Company
Book Online Now WINTER SPECIAL!
OUR LOWEST RATE ON 10 & 20 YARD DUMPSTERS
Junk & Demolition Pros LLC
Junk & Demolition Pros LLC provides simple to use online booking system that allows you to rent a dumpster or junk removal anytime you want, all on your convenience. Rent a roll-off dumpster for any residential or construction recycling while providing dependable, sustainable, full-service junk removal and hauling services as well as peace of mind for our customers. We are well known for providing comprehensive, professional and personal customer service while being efficient and offering a fair price. It's our mission to make the process of renting a dumpster simpler and more efficient than ever before, while keeping our dumpster rental prices low and our standards high with a focus on recycling. When you trust us for your waste removal needs, you can rest assured you'll receive your dumpster on-time and that our team will be here for you should you have any questions throughout the process. We are the right choice for local contractors and homeowners alike in need of a dumpster rental service and we got your back for any kind of clean up you might need. Our containers are the ideal waste containment and removal solution for junk and waste of all types.
Need help choosing the right service? Give us a Call: (425) 320-5865
We Take Just About Everything
Some examples of the junk we haul away include
Refrigerator Disposal

Garbage Removal

Mattress Disposal

Foreclosure Clean Outs
Construction Waste Removal

Yard Waste Removal

Trash Removal

Appliance Removal
Television Disposal & Recycling

Furniture Removal

E-Waste Disposal

Hot Tub Disposal
Let Junk Pros Do The Dirty Work
When you pay for our junk hauling service, you never have to worry about anything else. We will haul away trash, appliances, furniture, scrap metal, renovation debris, yard waste, and even your old piano.

Upfront pricing means there are never any unexpected expenses. Our junk removal crews also make sure that your indoor or outdoor spaces are completely cleaned before your junk is hauled away.

All of your junk and trash will be responsibly handled. Our junk removal crews separate materials for recycling whenever possible.

Contact us today to have a junk hauling crew sent out to your home, retail location, construction site, or place of business.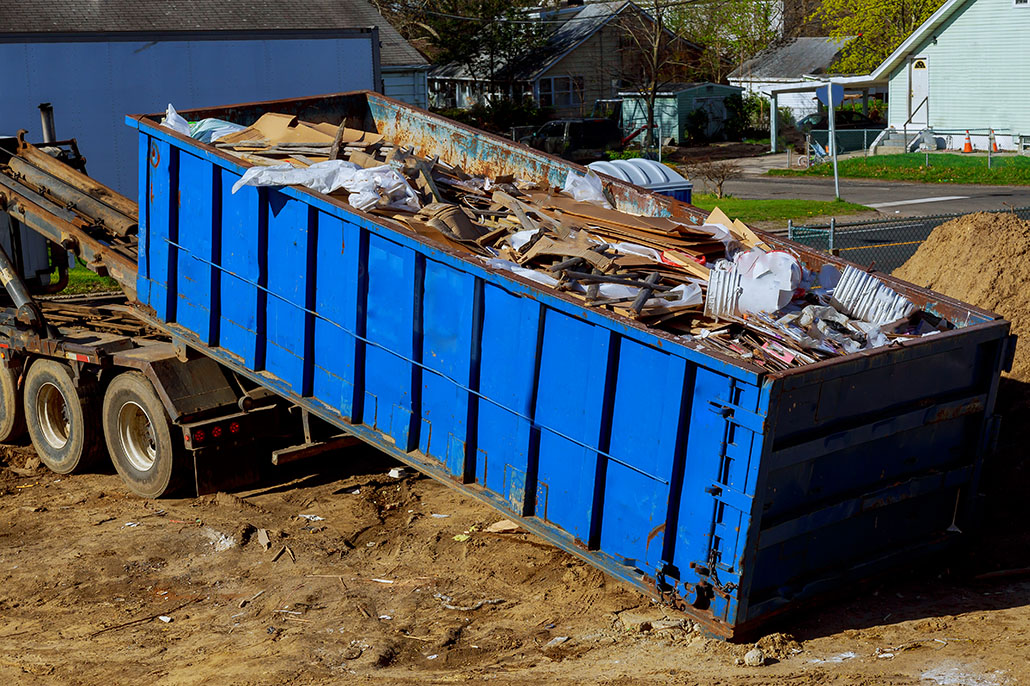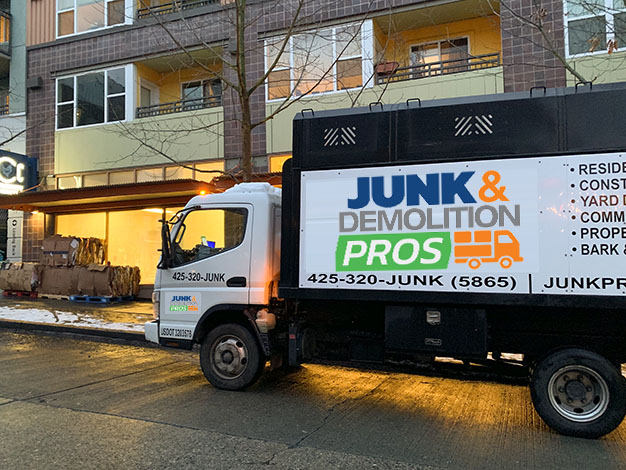 Our Junk Hauling Pros Can Make Your Trash Disappear
We will haul away just about anything from your home or business.
Our junk removal service is an affordable alternative to dumpster rental.
We don't just haul your junk away, we also make sure to leave your space spotlessly clean.
Our uniformed junk removal crews are professional and courteous.
Call Junk Pros today for all of your residential and commercial junk hauling needs.
Whether you have a pile of yard waste sitting in your driveway or an old washer and dryer that need to be hauled away, Junk Pros will handle the job quickly and affordably. For an estimate on what it will cost to haul away your trash, use our handy Junk Calculator. For pricing on removal of appliances, paint, pianos, and other specialty items, see below.
"I'm Looking For Junk Removal Near Me. Who Should I Call?"
Junk Pros is a professional trash pickup and removal service working in the Seattle area. When you contact us for service, we promptly send one of our junk removal crews to your location. We will provide you with an upfront price quote based on the scope of the job and the items you need hauled away.

When our junk hauling crew arrives at your home, construction site, or place of business, they will load everything into one of our custom trucks to haul it away. Our professional crews look the part. They are ready to work. When everything is loaded up, the crew will make sure your space is clean. They will rake outdoor areas, sweep indoor spaces, and even spray down concrete surfaces if you can supply the water.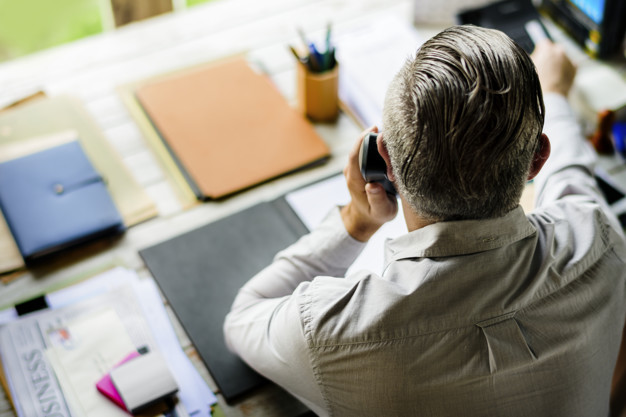 You do not have to do anything other than show our trash removal crew where to work. They will handle every detail from start to finish. You call our office, and the job gets done. Not only does this take the hassle out of dealing with junk and trash, but it also eliminates the need to maintain an unsightly dumpster on your property.

Keep in mind that no job is too large or too small for our junk removal crews. Whether you need debris from a home remodeling job hauled away, or you purchased a new refrigerator and you need the old one removed from your property, we will get it done.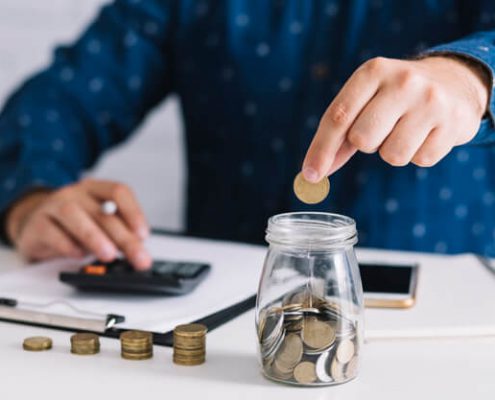 How Much Will It Cost To Haul Away My Trash?
The benefits of using our straightforward and simple upfront pricing include:
Fully customized price quotes – You only pay for what we haul away.
No obligation upfront pricing – If you don't like the price, you aren't obligated to accept it.
Full service care – We can haul away just about anything you want to get rid of.
Fair pricing – Our rates are affordable and competitive.
Onsite payment – Simply pay our junk removal crew while they're onsite.
Give us a call, and schedule your personalized onsite quote today. Also, be sure to ask about our discounts for active duty military personnel, veterans of the Armed Forces, and seniors.

There are a few different methods we use to determine job pricing. Our handy Junk Calculator allows you to enter the length, width, and height of your junk pile into the corresponding fields, providing you with a reliable estimate to haul everything away. We call this our "Volume Rate."

You can also give us a call and one of our trash pick up specialists can provide you with an initial estimate. When we send a junk hauling crew to your location, they will provide you with a no obligation, in person price quote.

We also calculate junk removal by the bed load. This is usually how we calculate costs for hauling away items like tile, rock, dirt, sod, compost, concrete, brick, or roofing shingles. A full bed load is 4 yards, which costs a total of $480.00. Smaller loads are priced accordingly. Take a look at our bed load junk removal pricing table to get an idea of what it will cost to haul away your unwanted trash and junk.
Hauling Away Specialty Items
Our flat rate, upfront pricing is good for most trash and junk, but there are certain items that require an additional charge. What follows is a breakdown of these items:

Freezers and refrigerators

– Because these household appliances are filled with dangerous Freon gas, extra care must be taken when disposing of refrigerators and freezers. Removing Freon takes time, and there are regulations in place to prevent the gas from escaping into the atmosphere, where it can deplete ozone. The surcharge for refrigerator and freezer removal is $35 in addition to your junk hauling total.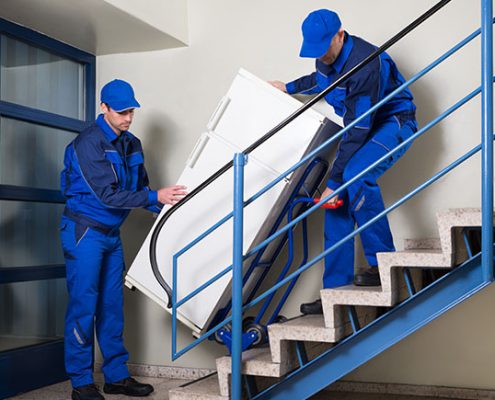 Tires

– Many people aren't aware that tires are recyclable, but there are expenses associated with this process. There are also limitations to the number of tires we can haul to transfer stations at any one time, so prices only apply to loads of more than 4 tires. The surcharge for tire removal is $25 in addition to your junk removal total.

Latex paint disposal

– Latex paint cannot be recycled, so we must dispose of it properly. This means the paint must be fully dried out. If you let your cans of latex paint dry out before we pick them up, the surcharge will be waived. Otherwise the fee for latex paint removal is $10 per gallon, in addition to your junk hauling total.

Railroad ties

– These objects are usually soaked with creosote and other harmful chemicals, which requires that they be disposed of properly. The fee for railroad tie removal is $30 per tie, in addition to your junk removal total.

Fluorescent lights

– These items contain mercury, which is a hazardous, heavy metal that requires special handling. Because fluorescent lights come in all sorts of sizes, disposal charges are based on the total number of linear feet. We charge 30 cents per linear foot for fluorescent light removal, in addition to your trash removal total.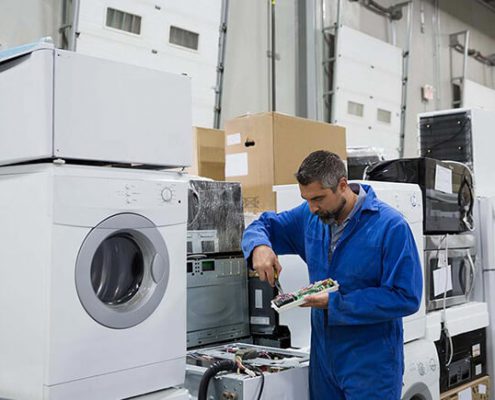 There are a few things we simply cannot haul away. These include:
Hazardous waste like fuel, oil, aerosol cans, oil based paint, chemicals, and cleaners.
Animal or human manure or excrement.
Tanks including fuel, propane, oil, or oxygen tanks.
Sealed drums or drums that have ever been used to contain hazardous waste.
If you have any questions about any of these items, be sure to give us a call and get more detailed information.
We Will Responsibly Dispose Of Your Unwanted Trash And Junk
When our crew hauls away your trash and other unwanted items, they always strive to ensure that it's disposed of responsibly. Items like fluorescent lights and railroad ties contain hazardous chemicals that demand special attention. We also fully separate each load so that anything recyclable can be routed away from the landfill.
Professional Junk Hauling Service
We are also careful to monitor the volume of trash we collect and fully report where it goes. Our commitment to responsible environmental performance ensures that our Seattle communities stay vibrant and healthy.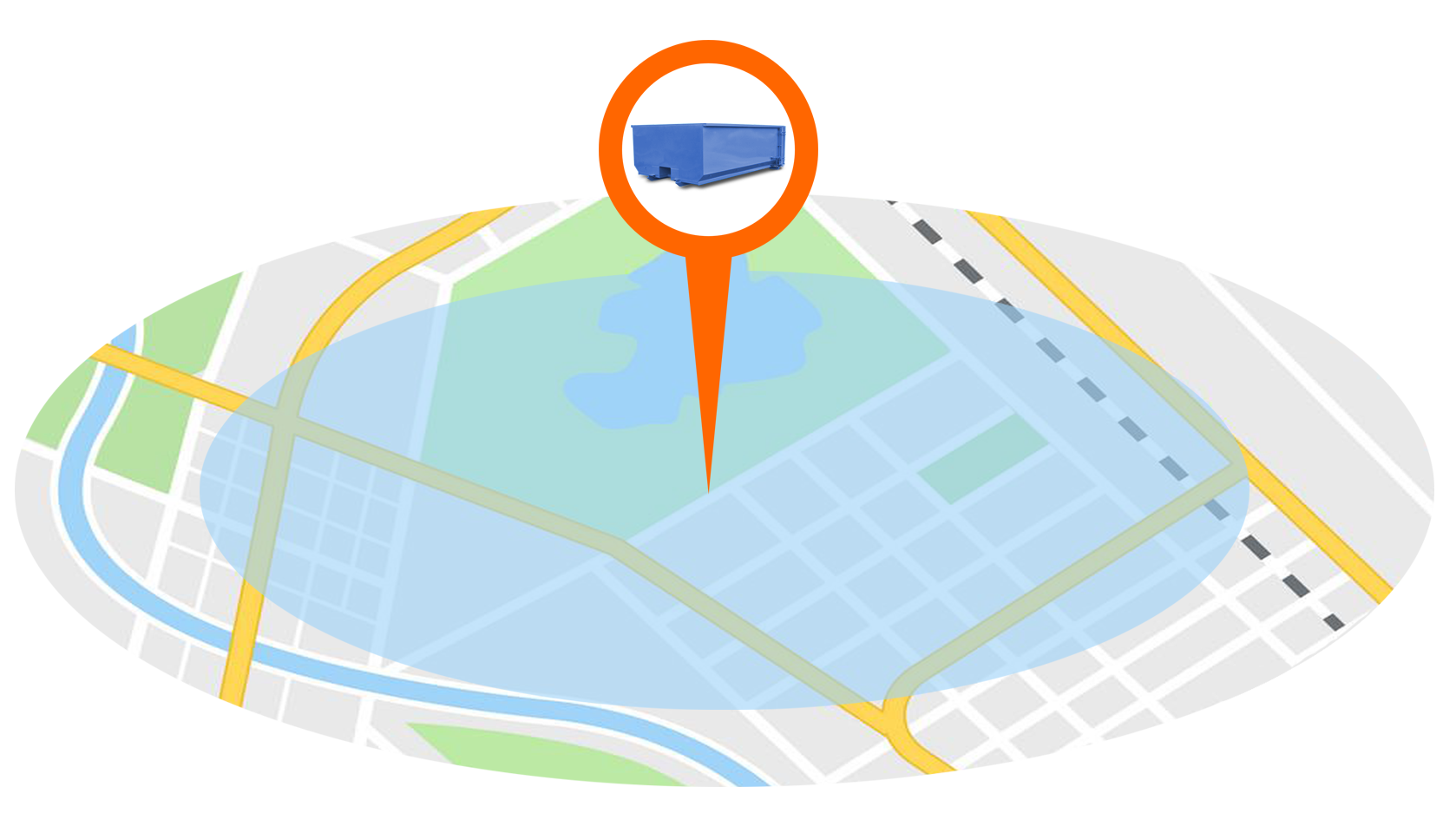 Junk & Demolition Pros LLC Service Area
Whether you're looking for a local dumpster rental and junk removal company for cleaning up your house or construction debris, we provide you with the perfect service in Seattle, Redmond, and all surrounding areas. To see all our full service area map, please visit our service area page.
All Service Areas