You Trash Talkin? A Glossary Of Need To Know Waste Terms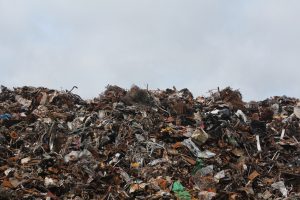 You Trash Talkin? A Glossary of Need to Know Waste Terms
These waste related terms are helpful in understanding just what you are throwing out
Bulk Items : Items of furniture that cannot reasonably be placed in a 95-gallon rollout cart during curbside waste collection
Commonly sofas, tables, carpets, chairs, etc.
Construction and Demolition Materials: Waste materials from construction, remodeling, demolition or repair of residential, commercial or other structures
Commonly includes concrete, wood, metals, plastics, brick
Composting: The process of making a heap of organic matter (into humus) and breaking it down into a nutrient-dense compost used for landscaping, horticulture, and agriculture
Commonly includes fruit and vegetable peels, leaves, "green" waste
E-Waste(Electronic Waste): Discarded electrical or electronic devices
Commonly includes cell phones, TV's, computers, laptops, DVR's, cording, etc.
Carcinogens:

Cancer-causing substance that can be released into the air from electronics that are improperly disposed of
Refurbishing:

The process of repairing or changing components of hard/software
End of Life (EOL):

The point when a product can no longer be used for any purpose whatsoever and should be disposed of properly
End of Use (EOU):

The point when a product can no long be used for original purpose, but may still be useful for something else
Fly-tipping: The illegal disposal of waste on land not certified to store and/or receive it
Garbage: Sold waste consisting of wasted or spoiled food and other refuse, as from a kitchen or household. Includes waste materials from markets, storage facilities, handling and sale of produce and other farm products.
Hazardous Waste: Any solid waste identified or listed as hazardous waste by any state agency or the administrator of the U.S. Environmental Protection Agency ( EPA )
Common household hazardous waste includes all-purpose cleaners, paints, charcoal, hair spray, transmission fluid, nail polish, motor oil,

etc

.
Inorganic Waste: Waste composed of materials other than plant or animal matter
i.e. Sand, dust, glass, synthetic materials
Recyclable Materials: The raw or processed materials that can be recovered from a waste stream for reuse and repurpose
Includes glass, paper, cardboard, metal, plastic, tires, electronics, compost
Residential Solid Waste: Also known as household waste , is the solid waste comprising of garbage and rubbish
Such as bottles, cans, clothing, compost, disposables, food packaging, yard trimmings
Refuse: Rubbish accumulated from households, retail center or offices
Includes discarded food items, paper, and green waste
Rubbish: Solid waste that does not include organic matter (non-putrescible)
Includes wood, rubber, paper, rags, cardboard, cartons, rubber, plastics, glass, crockery, metal cans or other such waste
Solid Waste Drop Off Site/ Convenience Center: Any facility where solid wastes are processed, including but not limited to solid waste compost sites, materials recovery facilities, recycling centers, and solid waste transfer stations
Special Waste: Any solid waste or combination of solid waste that requires special handling and disposal, due to its quantity, concentration, physical or chemical characteristics or biological properties
Examples include asbestos, pit sludge, dried paint filters, bio-solids, grease/scrum waste, petroleum-contaminated soil
White Goods: The term for refrigerator, ranges, washers, water heaters and other similar domestic appliances
Virgin Materials: Materials that are collected from the land in their raw form
Yard Trash: Leaves, grass, brush, shrubs, tree prunings and other vegetable materials gathered from residential yard maintenance
Got Junk?
Leave it to the pros! Our junk hauling service offers a professional, fast and courteous solution to your junk hauling needs. Check out a more detailed list of our residential , commercial and demolition services; our company philosophy and gallery . Contact us today for a free quote .