So you're planning your next home renovation project.
Or maybe it's time to tear down that weather-damaged shed or old deck. Whatever your next project, there are things to consider before hiring a demo contractor.
Here is a checklist of things to do before, during and after hiring a demolition contractor:
Get more than one estimate
As with any new project, it's best to get multiple estimates for the job. Compare work methods, timelines, and how each contractor would approach the job. Good contractors will be easy to contact via website or phone for a price quote. Be aware of estimates that seem unusually low or high. Junk hauling services that offer demolition is also a great option.
Check their license, insurance, and bonding
Make sure the contractor is insured and bonded. Ask for a copy of their current COI (certificate of insurance) and any other licensing to ensure legitimacy. You can verify legitimate licenses in Washington State here .
Doing a little research ahead of time goes a long way. Check reviews and look into their websites. Do they seem professional and organized? Were customers satisfy? How did the contractors help and support any dissatisfied customers?
For any problems that come up (some hiccups are inevitable), you want to think local when hiring a demo contractor. Not only for ease of access, but it's more likely they will be familiar with the local building codes of your area.
Get everything in writing
Before the work begins, draft a contract that had clear objections. This is to protect both you and the contractor from any miscommunication. Smaller projects may not need a long, detailed contract. But generally, both you and the contractor should be clear on:
-A payment schedule, including pricing
-Estimated start and stop dates (or estimated hourly for smaller jobs)
-A description of the work to be completed
Avoid contractors that insist you pay the full cost upfront! This is to avoid a contractor getting all of your money before the job is completed to your satisfaction.
Delays happen all the time, oftentimes the circumstances are out of anyone's hands. Or unexpected problems like unsafe weather conditions or leaks occur, which could delay the job even further. To save the headache, just anticipate these delays and plan accordingly. That way, if they finish early, all is good!
Plan for a fluctuating budget
The same way you should plan for delays, don't expect your budget to stay exactly as you planned either. When running your budget figures, consider unexpected run-ins like having the wrong tools, running low on supplies and unexpected fixes.
Keep lines of communication clear
Be clear with the contractor about your expectations. Ask for clarity if something is confusing. Ask about cancellation and extension rates before they start working. Make sure you are both clear with each other about the tasks ahead.
And finally:
If you are happy with their service, let them know! Leaving reviews is crucial, especially for smaller demolition businesses. Not only does it let everyone else know their quality of service, but it lets the contractor know where they thrive or could use improvement on for next time!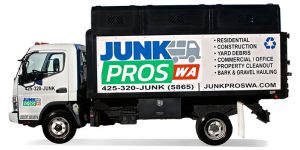 Doing renovations in the Greater Seattle area? Check out our the demolition and junk hauling services here .