Junk Removal Pricing Guide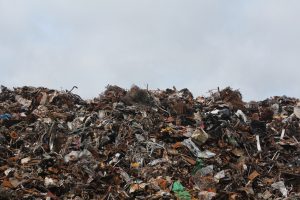 Junk Removal Pricing Guide
Here at JunkProsWa, we pride ourselves on our honesty and transparent upfront pricing for junk removal. On average, our services are 10-%-20-% lower than most standard junk removal companies! And there is no compromise in quality or insurance coverage!
Now, let's get down to details. How much will it cost for your junk hauling job? There are 4 easy ways to find out:
1: Request a Quote Online here
Visit our user-friendly site to request a quote directly. Feel free to use the optional file upload to send us a picture of your junk for a better idea of the task at hand. A member of our team will reach out quickly with a quote and discuss any other helpful information you might need. You can also email us at [email protected] anytime!
Call Our Staff
Between the hours of 7 am and 9 pm, you can reach our office phone at (425) 320-5865 (JUNK) to talk through your needs. In most cases, our team members can provide an on the spot quote, but we will always confirm the price on-site before we begin. There will be no surprises and clear communication on our end.
Visit Our Office
If you find yourself in the area, stop by and say hello! We'd be happy to meet during regular business hours, located at:
7867 Leary Way NE #C, Redmond, WA 98052.
Our Pricing Guide
Basic Household & Office Junk Rates:
Quarter Truck Load (approx. 80-120 cubic feet): $175
Half Truck Load (approx. 180 -240 cubic feet): $299
Full Truck Load (approx 420-480 cubic feet): $499
**In a truck that measures 14 feet long x 8 feet wide x 5 feet tall
Heavy-Load Rates (Light Demolition/Construction Debris/Wood or Metal Scraps):
Quarter Truck Load: $239
Half Truck Load: $349
3/4 Truck Load: $475
Full Truck Load: $599
Still not sure what size is right for your job? Don't trip. Use our Junk Hauling Estimator here to estimate your cost in 3 easy steps.
Measure your junk pile. Find it's approximate length, width, and height.

Enter measurements into the fields.

Click Calculate for your estimate.
Easy.
Consider this:
According to Fixr , the average cost for a 20-yard dumpster rental for one week and not including the street permit is $530! Junk removal services are almost always guaranteed to run cheaper and moves the junk for you! Saving both your back and wallet the hassle.