The new school year has finally kicked off. The kids are excited to see their friends. But you, on the other hand, aren't looking forward to nine months of homeworking-piling, art projecting, messy backpack loaded commotion that is the average school year.
Keeping your student organized might take a little finesse. A little planning. And a little help from some folks who know about junk.
So in the spirit of helping my fellow parents keep it stress-free, I've searched for some sneaky ways to trick your students into staying organized…and actually liking it!
#1. Create a cozy "homework station"…but call it a nook.
Keeping track of homework, backpacks, and supplies can be exhausting…for all parties involved. "Where's my notebook?" "My highlighters?" "A charger??" Invest some time to create a quiet space in the house designed solely for homework time. This can be in their room, or even a small desk they can call their own. Creating a space of their "own" means they might enjoy using it. Thus making homework a little more appealing to at least start.
#2. You can never have too many boxes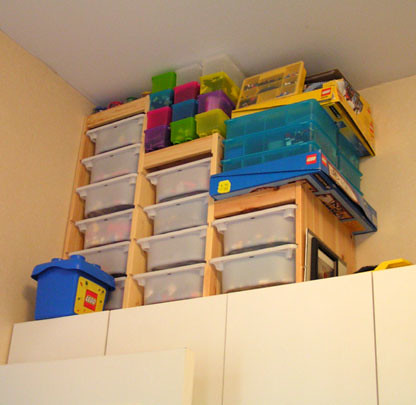 Using a collection of clear or labeled storage bins is a great way to keep toys, crafts and supplies from collecting into chaotic piles during the school year. Encouraging your kids to keep types and kinds together saves them time in searching for what they need, and it saves you time from cleaning up behind them.
Let them be a part of the organizing process! I find that when I let my daughter separate her toys and crafts, it helps her remember where they are, where they belong and where they should always go in the future. Letting her label the boxes is another "big girl task" that she actually looks forward to.
This idea extends beyond your student's bedroom or space. Plastic totes with tightly sealed lids are extremely helpful in reducing junk in your garages, attics and basements.
#3. Turn chores into games.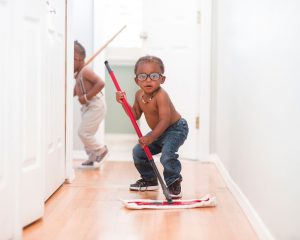 Some of the best cleaning hacks are ones that feel like you're having fun. Get creative! Turn your child's chores into games like:
Treasure Hunt: Hide little treats around the house, underneath little areas of clutter or mess. In order for them to get to the treats, they have to clean up the mess along the way.
The Great Race: Especially for a big toy sweep in play areas or bedrooms, give each child a predetermined time to get each area cleaned. Make it a race, counting down the time out loud to get them pumped and moving. Before you know it, they are more excited to "beat the clock", while picking up all those toys in the process. Everybody wins.
Check out more game ideas that I have personally used here .
In conclusion:
Teaching your kids to stay organized is an invaluable skill they will thank you for later. The good habits start early, so keep up the good work on finding practical and creative ways to keep your student organized.
Got Junk?
We get it, junk will still happen even with all the organization in the world. If you find yourself in need of some house purging, l eave it to the pros! Junk Pros offers a professional, fast and practical solution to hauling away any and all of your unwanted items. Check out what we do here and get a friendly quote today.