Common Sizes
You've probably heard of dumpster rentals as a good option for junk removal , but do you know what size is right for you?
Before your next home renovation or remodeling, check out this guide to dumpster sizes.
Dumpsters for rent are measured in cubic yards, which are exactly:
3ft in height x 3ft. In width x 3ft. in length
Typical dumpster sizes are:
10 yard

20 yard

30 yard

40 yard
Choosing the right size
Renting a dumpster is a great option for home construction, demolition projects, cleanouts, and more.
So choosing the right size dumpster is important for everything to go smoothly. There are a few ways to go about this.
For those who like numbers, there is actually a formula. If you know the dimensions of the dumpster in feet, you can figure out the number of cubic yards of debris the dumpster can hold by:
Multiplying the length x  width x height in feet to get total cubic feet

Then divide total cubic feet by 27 to get the number of cubic yards ((LxWxH)/27 = Cu. Yd.)
But for everyone else, you can always call the pros at your local dumpster rental company. Just let them know the details of your project, the type of waste material and size of your space, and they will be able to quickly help you determine the right size for you.
Which size makes sense for my project?
It's important to remember that every project is different, so the size that may have worked for your neighbors project, may not work for yours. The amount and type of debris you wish to unload is a big factor to consider. Below are some examples of which sizes makes sense for certain projects.
10 YARD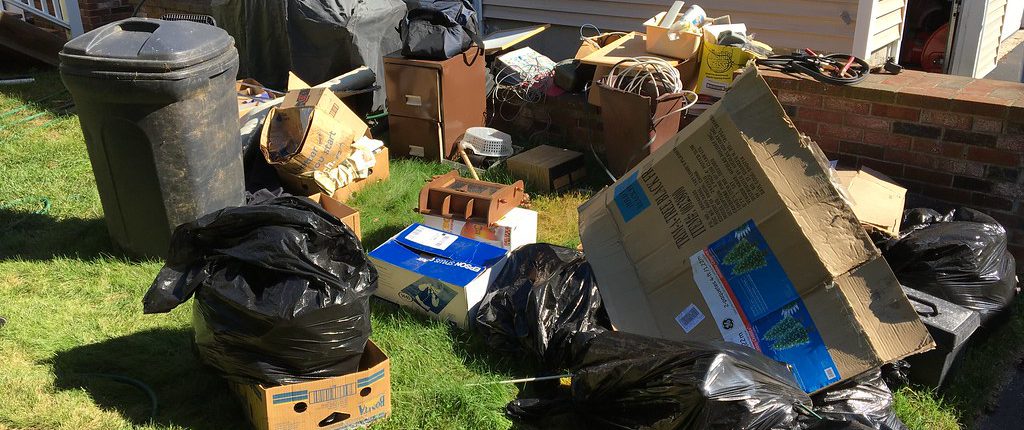 CAPACITY

10 cubic yards of debris/materials

About 8ft wide and 12 ft long on average

About 3 – 5 standard pick up trucks worth of waste

BENEFITS

Easy loading from any side due to low sides (a.k.a. "Lowboys")

Designed for heavier materials like dirt, sand, concrete

Economical for small jobs

GOOD FOR PROJECTS LIKE
Small kitchen or bathroom remodel

Small deck removal (250 sq. ft.)

Attic cleanout

Shed cleanout

One car garage cleanout

Concrete or dirt removal

20-25 square of single-layer roofing shingles (2,000 – 2,500 square feet)

Junk cleanout during a move
20 yard

CAPACITY

20 cubic yards of debris/materials

About 8ft wide and 22 ft long on average

About 10 pickup truck loads of debris

BENEFITS

Ideal for home, garage and yard cleanouts

Great for home renovations and remodels

Includes hinged door for easier side loading
GOOD FOR PROJECTS LIKE

Kitchen renovation

Bathroom renovation

40-50 square of double-layer shingles (2,000 square ft. roof)

Garage demolition

Two-stall garage cleanout

Whole-home cleanouts (hoarding, foreclosure, estate)

400-500 square foot deck removal

40-50 square of roofing shingles

Offloading junk when moving in/out

Shed demolition

Inground swimming pool removal/demolition

New construction of a smaller barn or cabin

Yard waste removal
30 yard

CAPACITY

30 cubic yards of debris/materials

Typically 22 ft. L x 8ft. W x 6 ft. H

About 9 – 15 standard pick up trucks worth of waste

BENEFITS

Ideal for medium/large projects

Ideal for bulky items

Hinged door for easy loading of larger items

GOOD FOR PROJECTS LIKE

Clean up jobs as mentioned for 20-yard containers, but on a larger scale

Including new construction of a house or cottage

Two-car garage + shed+barn cleanouts

Moving in/out of a large residence

Whole-home cleanouts- including large appliances and furniture
40 yard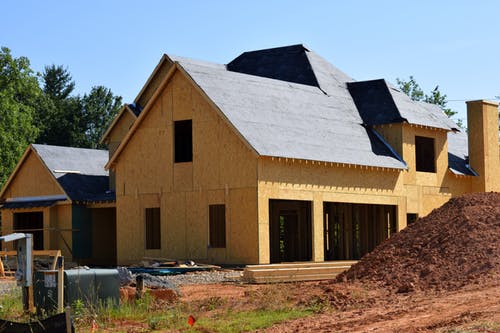 CAPACITY
40 cubic yards of debris/materials

Typically 22 ft. L x 8ft. W x 8 ft. H
BENEFITS

Used at commercial facilities and businesses

Not typically rented for home or small demolition projects

GOOD FOR LARGE COMMERCIAL JOBS LIKE

Whole-home renovation

House demolition

New construction of a house

Commercial cleanouts

Commercial roofing replacements

Large deck removals (over 750 sq. ft.)
Pro Tips
Your local rental company will apprise you of some Do's and Don'ts of dumpster rentals, especially if it's your first go at it. Here are a few pro-tips to remember:
Be very detailed with the rental company. The more information they have about your projects and plans, the better they can give suggestions.
Measure, then measure again. Before you agree to a dumpster delivery, make sure you have measured the space for drop off. Make sure there are at least 6-8 ft of space ahead of the container where the hinged door will swing open. Allow for at least 3 feet on either side of the container and make sure it does not block pathways, driveways, sidewalks or roads.
Keep the container covered with a tarp when not in use. Dumpsters go off of weight, so you want to make sure anyone else is secretly dumping trash in your container when you're not around. This is also to keep rain or branches from falling in as well, which adds to the weight as well.
Don't overfill! To avoid overfilling fees or trip charges, make sure there is no debris or junk protruding over the edge of the top. This is also for safety reasons. You could receive a heavy fine if debris flies out from an overfilled container during transport.
Ready to get started? Our guys at Junk Pros are ready to answer any questions you have about dumpster rentals, junk removal and more.
Call us today (425) 320-5865