Tips For Unexpected House Guests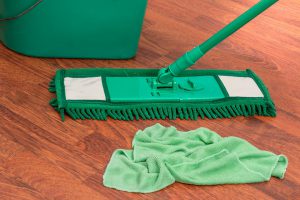 Quick Tips for the Unexpected House Guest
The phone rings. It's an unexpected call that your in-laws are stopping by. Or maybe your husband is bringing home the boss for dinner. Or you forgot that your kid is hosting a sleepover tonight! And the house is a mess!
My motto is fake it til you make it. Here are some pro-tips to making the house presentable when time is against you.
Grab the biggest basket you can find and pick up any and all clothes laying around. On the couch, under the couch, in the entryway, bathroom floor, etc. Don't worry about sorting them all neatly, you can tackle this later. Just get it all outside. You can also fill it with books, toys, and any other randomness to be sorted later. Toss basket in the bedroom.
Throw all your dishes in the dishwasher, even if they aren't fully rinsed out. You can definitely get back to them later, but the trick is getting them out of sight for the time being.
Focus on the entryway because that is the first thing people see when walking in. Arrange the shoes neatly. Clear a good walking path. Focus on sweeping up areas that guests will be sitting it.
Use Clorox disinfecting wipes to wipe down the bathrooms. Stash all your random makeup and products under the sink and out of site. Hang fresh towels and close the shower curtain. Make sure there's no toothpaste splatter on your mirror and don't forget to check the toilet.
Open some windows if weather permits. Light some scented candles and use Febreeze on couches, chairs, carpet and near pet areas. Don't go too crazy though. Some people have allergies to too many perfumes.
Make the beds in rooms that will be used. Close the doors to rooms that won't be used. Fluff the pillows on the couch and use decorative throw blankets to cover anything unsightly.
Even if it's only half full, take out the trash. Who knows if you still have a stale onion or two resting in the bottom of that bag. Don't take any chances.
Finally, make sure you get you ready
Take a few minutes to get presentable. Pat yourself on the back and get ready to play host.
Do you find yourself in this bind often? Are you realizing you have too much stuff? Call JunkProsWA for junk removal service . If your problem is too much clutter, it may be time to have us haul it away. You've got enough on your plate already, so let us help with the hard stuff.